Your time is
our business
reportr
is the digital version of the traditional working time report to simplify and optimize the recording and visualization of working time.
Recorded in the intuitive mobile app and quickly controlled and visualized in the web browser.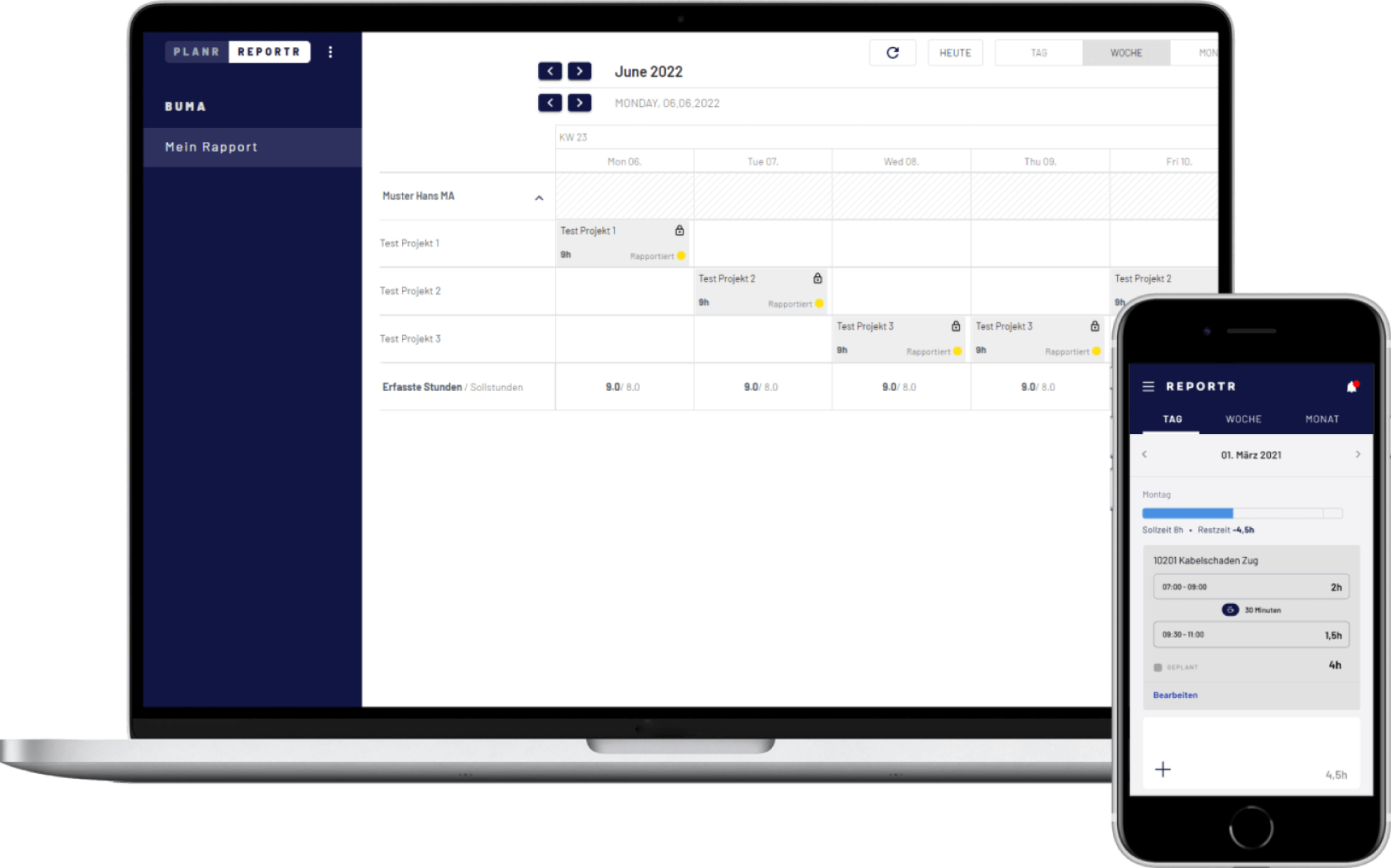 The Problem
The traditional weekly report as a whole goes through an unnecessary number of posts and increases the chances of returns.
The Solution
Intuitive mobile app for fast reporting of time Streamline and simplify outdated processes by splitting weekly reports. Seamless integration of project managers to control reported project hours.
The Approach
reportr
is developed with a mobile-first approach. This way, we ensure that the employee can record his time as efficiently as possible.
reportr
is currently under development and is not yet available. If you would like to be informed about updates and the release of
reportr
, please sign up. We look forward to hearing from you!